When I take Lassie and Petal out we get a lot of "Lassie! Come home!" calls, which Lassie of course responds to and then everyone has a good laugh. Including me.
Apart from the Lassie jokes,
"What's that, Lassie?! Timmy is stuck in the well?!"
we also get the occasional "Wow! Look at those show dogs!" and I smile.
I smile because I think it's quite the compliment. I do try and work hard to keep them well groomed.
I also smile (and chuckle) because those people haven't seen them looking like this,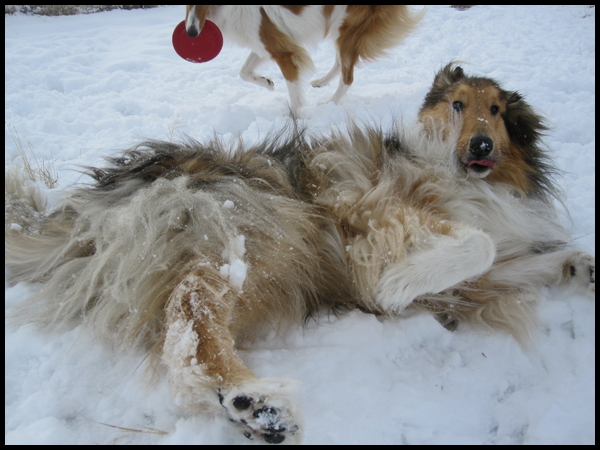 Adorable still, yes.
But they're not about to enter a show ring, are they?
😉
Oh, and yes, I did have to go all the way back to the winter time (early December, to be exact) to find a goofy, candid shot of Lassie. That's when he really lets his hair down; when there's snow.
He's obviously not a mud fan like Petal and Ella are.
Speaking of Ella,